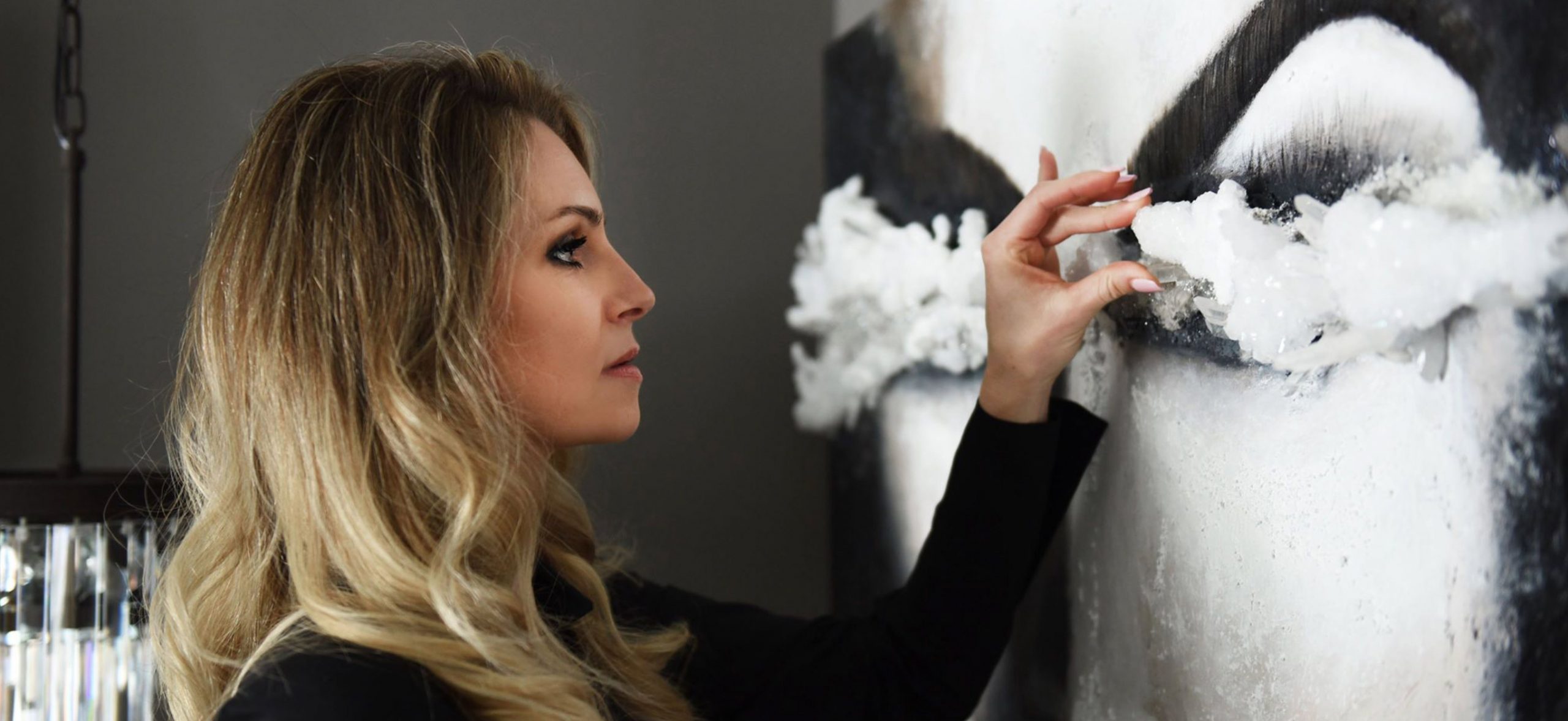 Visit the Showroom
107 E. Main St Barrington, IL 60010
About Edyta
Fine Artist & Designer
As a young child in Poland, Edyta Szlezak's strong-willed and creative personality found an outlet in art.  It is a little known fact that she was disqualified from her first art competition because the judges didn't believe that a child could have created her submission.  Nevertheless, Edyta continued experimenting with her craft, developing a talent for multi-media artwork, with each piece being as unique and visceral as the experiences and visions that inspired them.
Eventually, Edyta attended Harrington College of Design in Chicago, where she obtained a degree in interior design, taking her love of dimensional, textural art and extending it into the physical space.  "My style can be described as eclectic yet cohesive," remarks Edyta. "I enjoy incorporating wood, stone, metals, and fabrics, as well as my clients' own inspiration – be it a keep sake or favorite pillow – and creating a space that is as beautiful and personal as it is functional."
With over 15 years of interior design experience, and a lifetime of multimedia fine art experience, Edyta brings a unique perspective and open mind to each and every project.  She is known for being able to synthesize even large differences in style that her couples clients bring to her, and she brings ease and clarity to a process that can easily overwhelm even the most experienced home owner.